May 6-10, 2020
The Cutch Historic Theatre
Directed by Kelsey John Torok
Assistant Director: Gina Foster
Music Director: Matt Grinke
Assistant Music Director: Jenaya Barker
Choreographer: Amanda Lau
Dogfight
With music and lyrics By Benj Pasek and Justin Paul (Dear Evan Hansen, James and the Giant Peach, A Christmas Story) and book by Peter Duchan, Dogfight was praised by countless critics and nominated for numerous awards, winning the Lucille Lortel Award for Best Musical. Based on the 1991 Warner Brothers film, Dogfight takes audiences on a romantic and heartbreaking theatrical journey.
It's November 21, 1963. On the eve of their deployment to a small but growing conflict in Southeast Asia, three young Marines set out for one final boys' night of debauchery, partying and maybe a little trouble. But, when Corporal Eddie Birdlace meets Rose, an awkward and idealistic waitress whom he enlists to win a cruel bet with his fellow recruits, she rewrites the rules of the game and teaches him the power of compassion.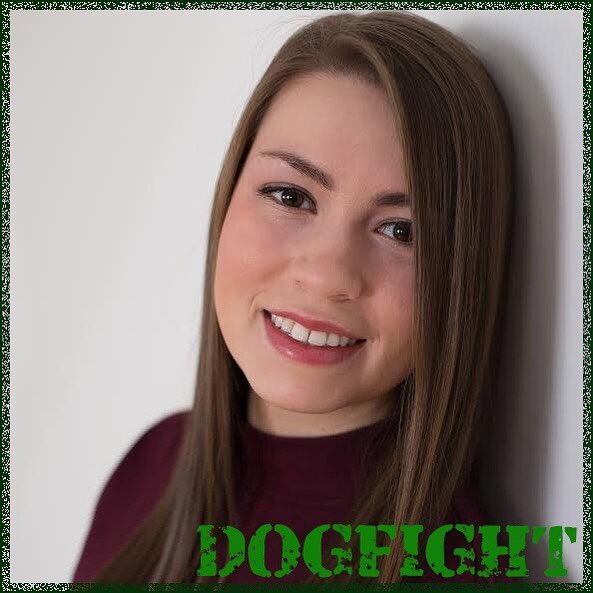 ROSE FENNY -
Danica Kobayashi
Born and raised locally, Danica pursued theatre at a post-secondary level at MacEwan University and is a graduate of their Theatre Arts Diploma. Select credits include: Singin' in the Rain (RCMT); A Christmas Story, Legally Blonde (Align Entertainment); Guys and Dolls (FCP); and Ariel Moore in Footloose (MacEwan). Upcoming: Shrek the Musical with Align Entertainment in February. When she is not performing, Danica can be found cooking, baking, or finding dogs to adore. Danica would like to thank everyone on the artistic team of Dogfight for this opportunity, as well as her wonderfully supportive family."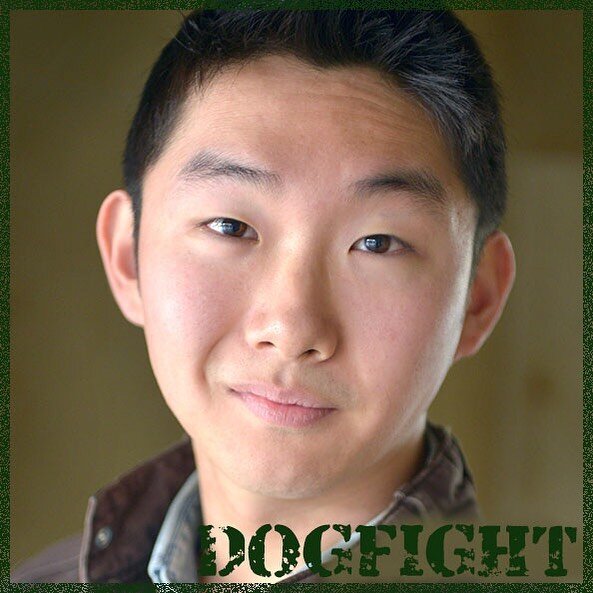 Max is ecstatic to be joining the cast of Dogfight with Attic Light Arts! Since graduating from Capilano University's Musical Theatre Program in 2017, Max has performed in a number of shows across Vancouver. Some recent credits include Lucien in Amelie the Musical (West Moon Theatre), Jared in Dear Evan Hansen: Concert (Laughing Matters Theatre Co.), and Henry in Next to Normal (West Moon Theatre). Max is eager to get started in telling a story that is a little more than skin deep-- and would like to thank the production team for the opportunity to tell it.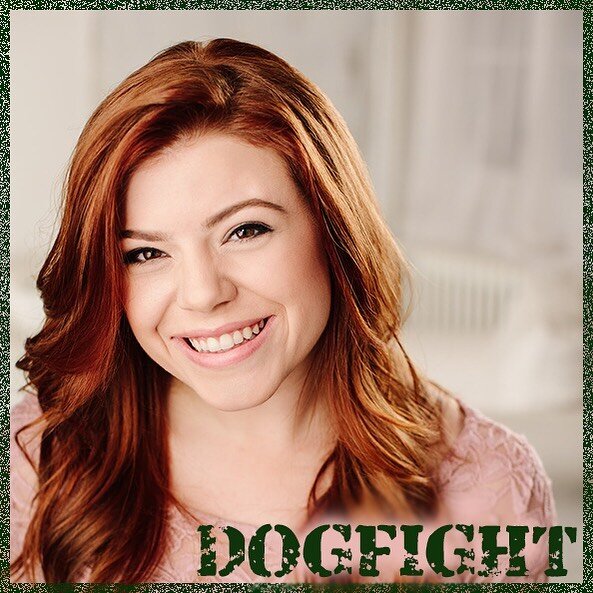 Get ready for "some kinda time"! Hailey is thrilled to be apart of the cast of Dogfight. Recognisable as Judy Turner from A Chorus Line (FCP), this is Hailey's return to Vancouver after completing her BFA in theatre (UVIC). In Victoria, Hailey has performed with companies such as Langham Court Theatre (Spelling Bee 2019, Urinetown 2018), Victoria Operatic Society (Shrek 2019, upcoming Ali in Mamma Mia), and has been the resident choreographer for Starry Starry Skies Productions. In addition, she has trained abroad in London at the Globe theatre. Hailey cannot wait to share this beautiful story on humility with audiences. Many thanks to the team at Attic Light Arts for the opportunity and creating a supportive, creative space."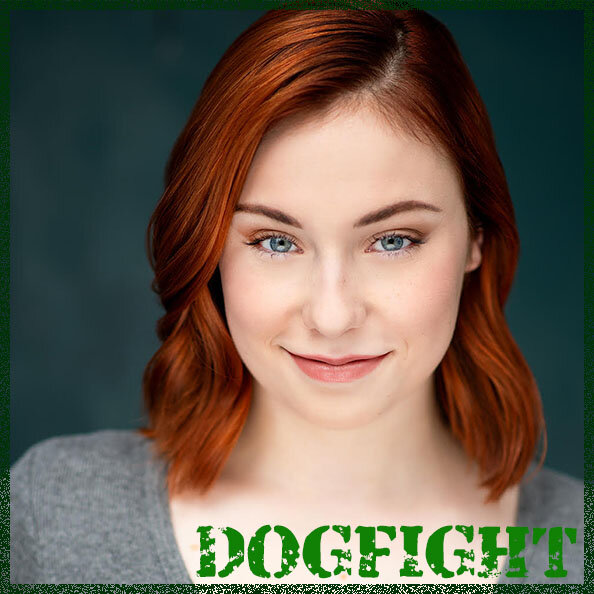 Emma Ciprian is ecstatic to be a part of Attic Light Arts' production of Dogfight! Emma loves the music of Pasek & Paul and is proud to be a part of bringing this story to life. She is a proud grad of Perry Ehrlich's Showstoppers and runs her own YouTube channel (www.youtube.com/emmaciprianvlogs). Past credits include Flopsy the White Rabbit in the Alice in Wonderland Pantomime (Metro Vancouver Theatre), Magenta in The Rocky Horror Show (Alchemy Theatre), Cassie in 13 the Musical (BOTC), Gabriella Montez in High School Musical (STMC), Gwendolyn Fairfax in The Importance of Being Earnest (STMC), Chava Understudy/Ensemble in Fiddler on the Roof (RCMT) and Cinderella in Cinderella (STMC). Emma is represented by Ally and Taylor Copeland with Premiere Talent Management. She hopes you enjoy the show!"
A thirty year veteran of stage and screen, Chris is thrilled to be joining The Attic Light Arts team for Dogfight. Past theatre highlights include "Tony" in West Side Story, "Collins" in RENT, and "Ciaphas" in JCS (all with URP). Film credits include: iZombie, Arrow, Once Upon a Time, and Disney's Noelle. When not involved with Film and TV, Chris can found on other stages around Vancouver with his Alt-Folk Band "Fallow State". Special thank-you to Angela, who allows me the freedom to do what i love, and i love what i do. Enjoy the show!
STEVENS - Aaron Tanner Ford
Tanner is extremely excited to be a part of this production of Dogfight! He is set to be a graduate of the Acting for Stage and Screen program at Capilano University. Tanner will soon be seen on stage as Will in American Idiot (URP Productions). Usually seen on film and TV, he is starting to venture into the wide world of musical theatre and is excited to bring the world of Dogfight to life!
Robbie is a graduate of the Capilano University Musical Theatre Program. He has trained as an actor, singer, dancer, and choreographer specializing in musical theatre. He grew up in Calgary, Alberta and moved to Vancouver in 2015 to pursue his studies in acting and musical theatre. His recent performances include Jason McConnell in bare (Eternal Theatre Collective), Whodunnit (The 13th Story), Cinderella (Theatre Under the Stars), Anne of Green Gables (CapU Theatre), and The Drowsy Chaperone (Theatre Under the Stars).
EDDIE BIRDLACE -
Justin Lapena
"Justin is a Vancouver based actor/graduate of Capilano University's Musical Theatre Program. He is excited and very grateful for the opportunity to return to a role so close to his heart in a show that remains as powerful and poignant as ever about the importance of striving for connection and empathy in a harsh world. Select credits include: Sebastian in Disney's: The Little Mermaid (Kelowna Actors' Studio), Sonny in Grease (Chemainus Theatre Festival), Malaya in Busted Up: A Yukon Story (Open Pit Theatre) and Lun Tha in The King and I (Gateway Theatre). Keep an eye out for him this Christmas Season in Patrick Street Production's upcoming production of It's A Wonderful Life. Please enjoy the show. Semper Fi, do or die!"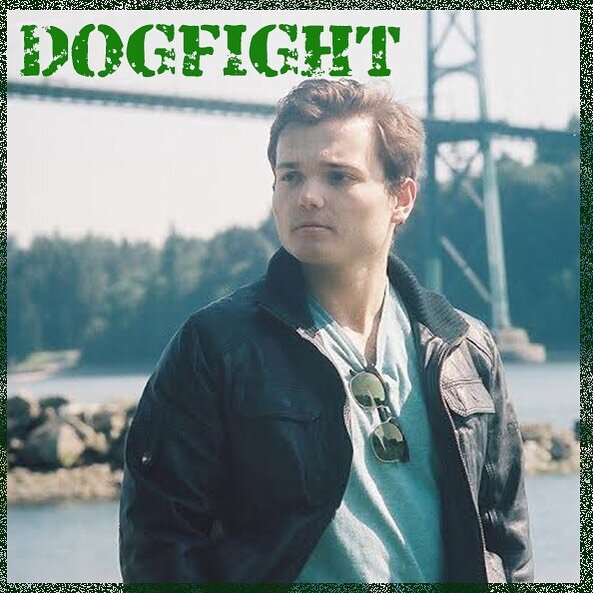 Michael was born and raised in RIchmond B.C. where he discovered his passion for theatre. Michael went on to enroll at the Acting for Stage and Screen program at Capilano University and is now a graduate from the program. He spends most of his spare time writing bad jokes, listening to music, and petting any Dog he can. Previous theatre credits include Jesus Christ Superstar (URP); Ten Blocks on the Camino Real (Arbutus Studios) and How We Cope (Tom Cone Festival). He'd like to thank everyone involved in the production, creation, and direction of Dogfight, his previous Professors and Teachers, his Friends, and his Family.
Olivia is thrilled to be apart of Attic Light Arts Production of Dogfight. Olivia is a graduate of Capilano University's Musical Theatre Program. Past credits include The Usherette in Rocky Horror Show (Alchemy Theatre), Alexi Darling in Rent (Renegade Productions Co.), Merrily We Roll Along (United Players), Alice in Thoroughly Modern Millie (Exit 22 Productions) and The Who's Tommy (Arbutus Studios.) Thank you to the production team for this opportunity!
Ian is a performer who graduated at the Canadian College of Performing Arts in Victoria. Since then he has performed in a variety of roles throughout the country as a singer, actor and dancer. After settling into Vancouver, Ian has been a part of several shows but is more recently branching out into Film and TV, performing in short films, Indie films and a web series. Ian also takes part behind the scenes: building sets, hanging lights, stage managing and whatever else a production requires. Ian is excited to explore the humanity of the so called "heroes" in this story. Semper fi!

Recent credits: Charlie Merrily We Roll Along (United Players); Roger RENT (Renegade); City of Angels (PIT Collective); Leaf The 25 th ….Spelling Bee (FCP); Melchior Spring Awakening (Belfry Theatre/CCPA); Soloist A Sentimental Christmas (Victoria Symphony). Keep an eye out for Ian in his upcoming baseball movie "Slump".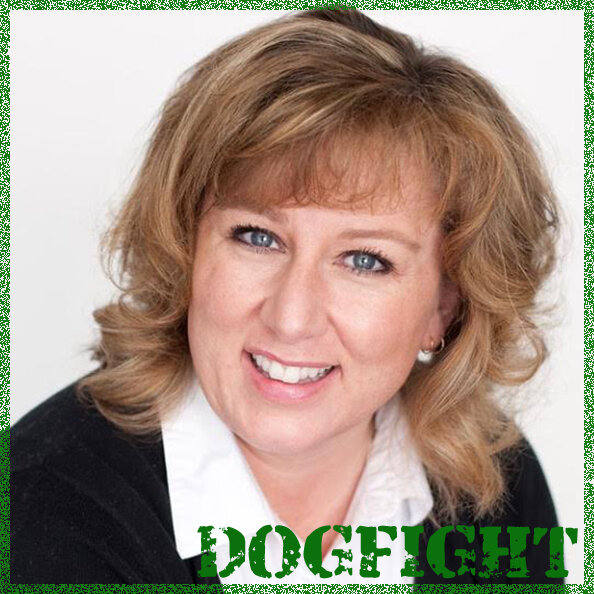 Erin is delighted to be in Attic Light Arts inaugural musical production of Dogfight. In the last 35 years, Erin has appeared in 55 productions across the Lower Mainland, but has found the most joy in the "mom" roles she has appeared in over the last five years including: Mrs Schwartz in A Christmas Story, Sylvia Fraser in One Plus One, Alice Bieneke in The Addam's Family, and Mama Ogre in Shrek. When not playing a mom onstage, she can usually be found sharing motherly advice backstage. Other favorite roles include: Miss Hannigan in Annie, Ursula in The Little Mermaid, Potiphar's Wife in Joseph, and the Childcatcher in Chitty Chitty Bang Bang. When not playing a villain onstage, Erin can usually….wait – what?
Amy is a musical theatre actor hailing from the Alberta prairies. Her introduction to music began very young through choir, dance, piano and voice lessons. She holds a Bachelor of Music degree, majoring in vocal performance, from the University of Alberta. After graduating from her degree, Amy caught the travel bug, spending 3 years singing and traveling the world with Royal Caribbean Cruise Lines as a featured singer. She then moved to Vancouver and started to dip my toes into the world of musical theatre. Highlights include: Music of the Night (Sound The Alarm: Music/Theatre); Do It Anyways, a Solo Cabaret (Impromptu Cabaret Festival); Maud, Crunchy (Brave New Playwrites Festival), Woman 1, Side By Side By Sondheim (Sound The Alarm: Music/Theatre); Gussie Carnegie, Merrily we Roll Along (United Players); Mrs. Walker, The Who's Tommy (Renegade Arts Company). Last year, Amy stepped across the table, Music Directing two shows Once on This Island (Fabulist Theatre) and Pageant (Something Extra Collective.) Thanks to Kelsey & team at Attic Light Arts for this awesome opportunity!
ENSEMBLE - Talia Vandenbrink
Talia is so excited to be a part of this amazing cast and crew! Talia recently graduated from Capilano University's Musical Theatre Program. Past credits include All's Well That Ends Well (Bard on the Beach), Grand Hotel and It's a Wonderful Life: A Live Radio Play (Arbutus Studio) and 9 to 5 (CapU Theatre). She would like to thank the creative team for this exciting opportunity, and thank
her family for all the love!